Nekos only!
With Shigure out for a club meeting, and Kashou away on business, the Minaduki manor is being watched over by the catgirls. Unfortunately, a impending storm has trapped Shigure in traffic. It appeared she would not make it back home, though the catgirls didn't mind. Huddled together during the storm, they told happy and scary stories. While some told better tales than others, it was a great time all around. Well, until a truly frightful sight appeared before their eyes. As it turns out, Shigure can't go a night without her cats.
You've more than likely heard most of the stories told throughout this episode. However, it doesn't hurt to put a bit of a neko spin on them. As you'll see below, they all took liberties when telling their stories. What can't be improved when adding catgirls? Anyhow, there's nothing to fear. Enjoy story time with the catgirls!
End Card: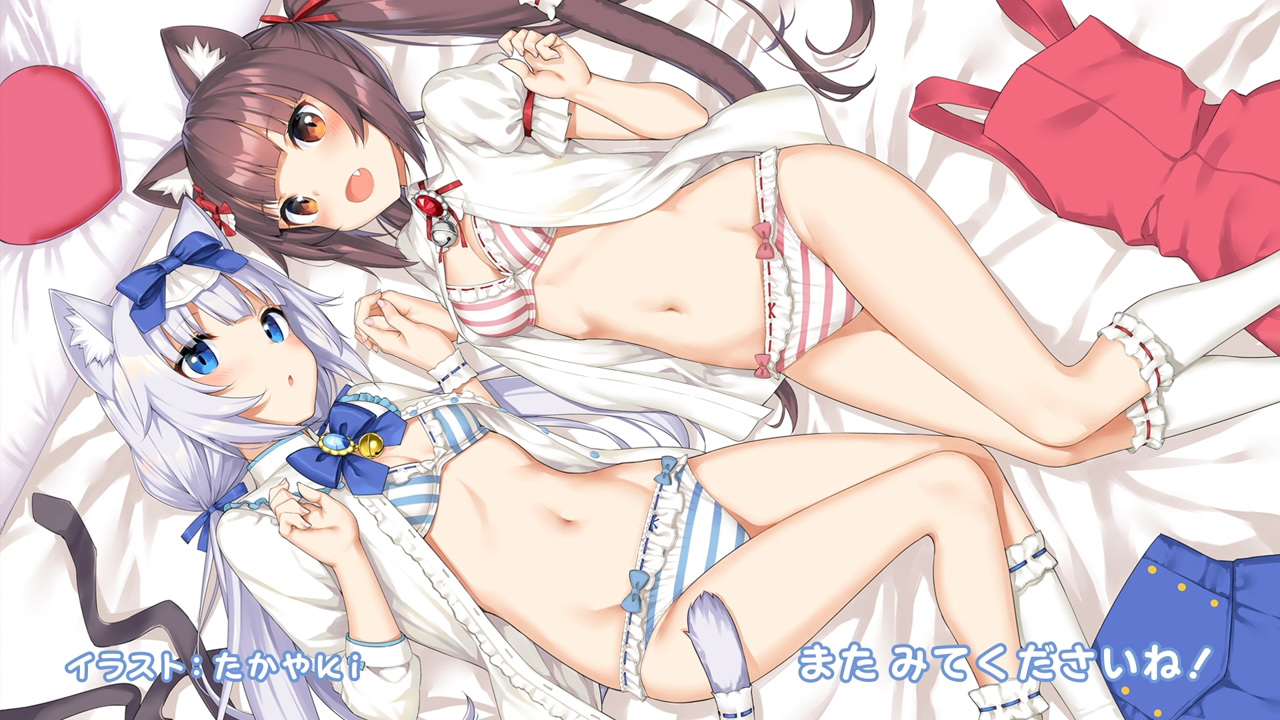 WebMs:
Click here for the 7th webm collection.
No storm lasts forever. Life goes on, so join us for another piece next Thursday.