What are friends for?
Ren's part-time job has been killer on her feet. While everyone has left school for the day, she's stayed behind to relax and massage her feet. However, messaging one's own feet can only take one so far. Once Yua arrived on scene, there's been a change in pace. She'll be taking over the message duty, and Ren will be filling the halls with joy. Anyhow, ready for a sole massage? Enjoy the after school fun!
End Card: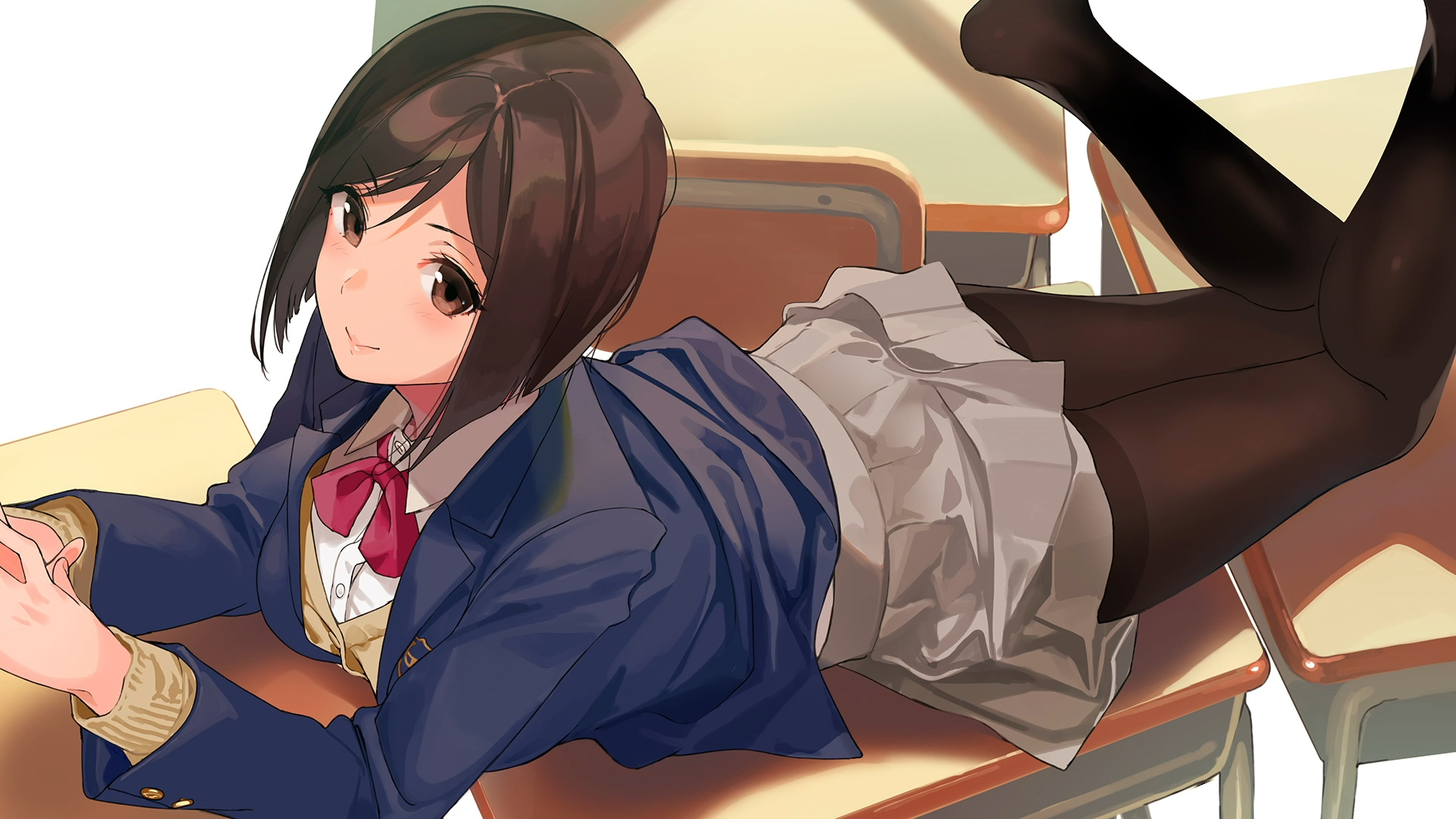 WebMs:
Click here for the 8th webm collection.
The tights are never forgotten. Look forward to more sensual reviews!