You remembered the bet, right?
We're feeling better than ever, and back in school! So, how about we place a wager on a game. Airi's down for the challenge, though her skills are just not quite there. This was a rather easy victory, nevertheless on her gamer pride she will listen to a single request. Now, we know what we want here, however Airi wants this over in flash. Unfortunately for her, a glimpse just won't do. We'll be taking the slow roll up from behind, please.
This technically completes our first blu-ray only series here, though there's still plenty more to come. A 2nd season was announced some time ago for this show. Let's hope those are just as good as these were. Moreover, I have to say I was quite pleased with all the content presented here. The name of the show gives the viewers exactly what one would expect, and all in record time. Being a short form anime also gave it the advantage of being on point with its art and animation. There's not really too much going on, regardless each heroine looked fine when they had to move. They made sure to never disappoint on that front. So, with all that mind I can confidently jot this one down as a 8/10, well if you're into self-inserting. Your mileage may vary if you can't get into this one. Anyhow, the command has been given. Enjoy our last disgusted face for now!
ED: Each of these ending stills was the inspiration for the corresponding episode.
Extra: In-case you wanted them all in one, here you go with a menu.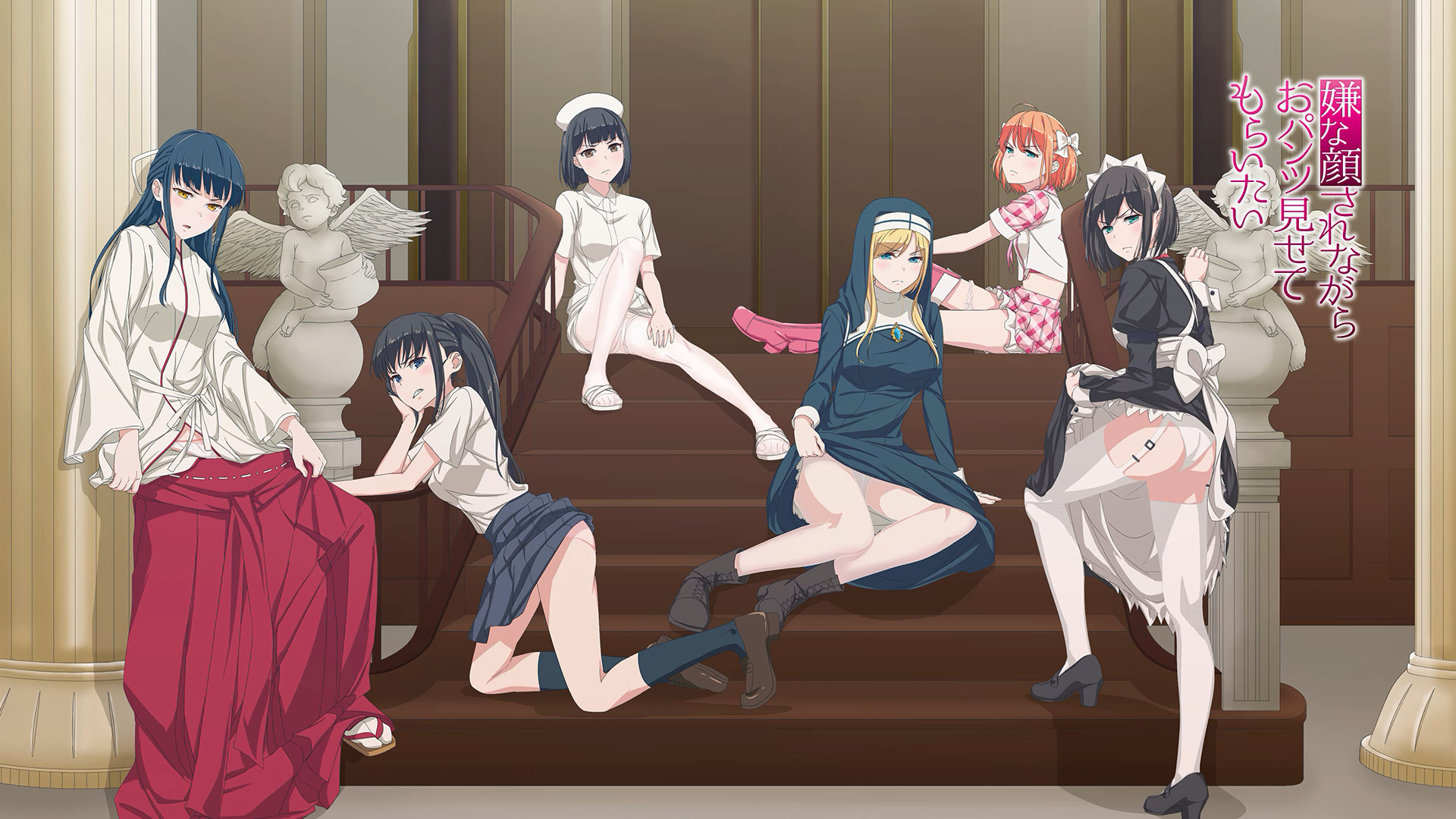 WebMs:
Click here for the WebM album.
We'll be with more of these scenarios in season 2. In the meantime, be sure to check back in each day for more media here at, Anime Solution!