How far are they willing to go?
The path to save Asta's arms will not be an easy one. There is hope out there for him, though. Just a simple trip to the Witches' Forest should do the trick, right? Well, the land controlled by the witches strictly forbids outsiders. Those that dare enter are quickly met with hostile resistance. Additionally, witches who left the forest are no longer allowed to return home. Those that do come back are met with a harsh punishment. Regardless, breaking all these rules is worth it to save Asta. The Queen of the Witches holds a power to reverse his fate. Those arms can work again, but first they have to reach the queen.
Noelle and Vanessa have both sought out the same source to help Asta, however how willing is this Queen? In Vanessa's case, she knew what was to come. The Queen's highly favored child leaving her beloved home was already unspeakable. Now, returning to help some magic-less brat is just insulting. Vanessa was to be so much more, yet here she is willing to throw it all away for one boy. Even once Noelle and crew arrived, the Queen stood unmoved. Those that enter her forest shall only meet one fate, although things have changed. The Eye of the Midnight Sun moves to take their revenge. They've been monitoring the Black Bulls for some time now, and an opportunity like this won't be passed up. Fana advances out to burn those that hurt licht and took the life of her beloved comrade. Anyhow, the conflict begins next time. Enjoy the cute witches!
Thicsta!
Finral, you absolute madman. Being chased down by golems, and your priorities are still women. Best comedic piece of the anime so far. Finral, never change!
He goes in pants-less.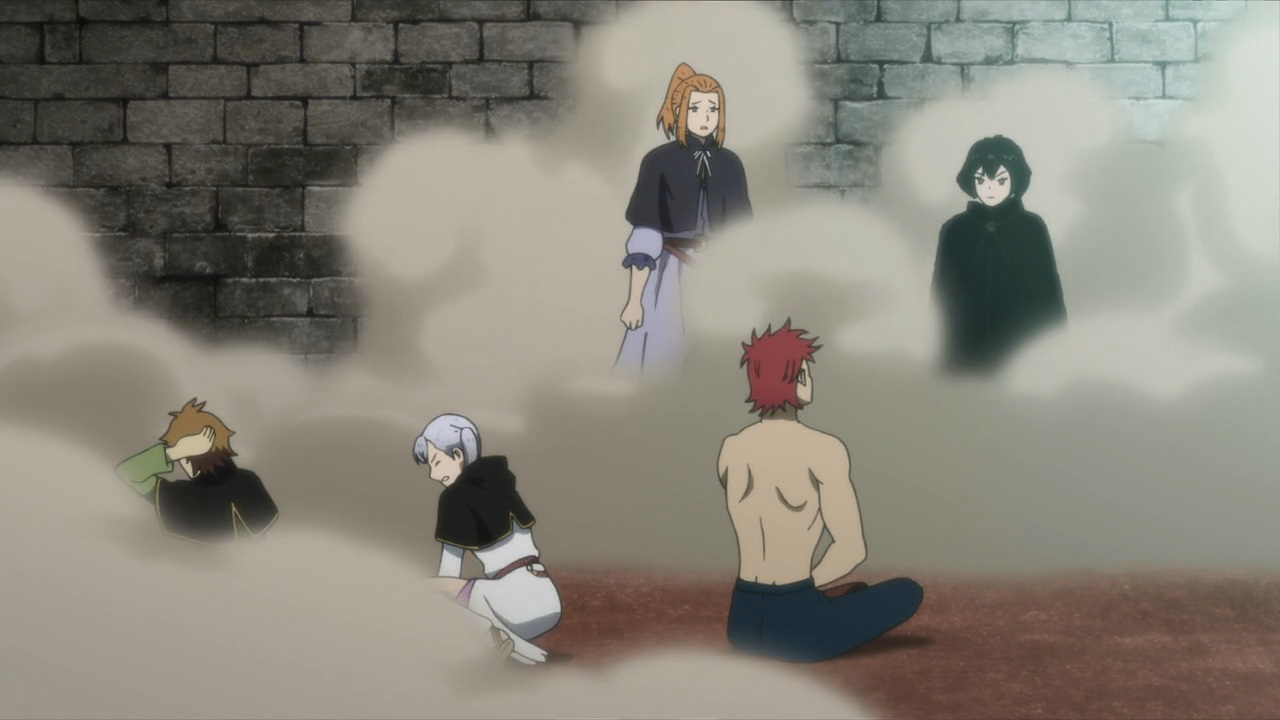 Lands with pants and boots! How does he do it?!
WebMs:
Click here for the WebM album.
A battle like no other is about to be unleashed. Check back next Tuesday for the beginning of the fun!