Fate V Reset, fight!
The forces of UQ Holder are up against the White Wings. The prize they seek is, Tota. However, his fellow immortals won't let him go so easily. If you remember the previous episode they had devised a plan in order to beat, Fate. The plan is simple in practice, but quite difficult to carry out. While there was a minor hitch in the plan things did almost play out perfectly. Kirie, hesitated for a moment and that was all the time Fate needed. Fate, petrifies her, but Kirie planned ahead. Karin, notes a timer ticking down on Kirie's wrist. The time is short, yet they are up against immortal hunters. It will take their full might to stall for time. With just the right amount of luck they make it and everyone is ready for the reset. Fate, is now trapped beneath their headquarters with Yukihime awaiting him. Fate, isn't happy one bit, but he knows when he's lost. In order to secure his freedom he agrees to answer any single question to his young captors. The questions focus mainly on, Negi. Yet, Tota, hits the nail on the head. His question to Fate was about the death of his parents. Fate, was the one to murder them. Tota, has finally been pushed to the edge.
Okay, a lot happened this episode and some big questions are finally answered. However, something very anime original happens. Negi, makes a appearance. I'm not even sure what to say about that, but at this rate they really just want to focus on the Negi parts with the anime. After this episode things are going to get real strange for the adaptation. I'll keep going though, so let's get on to that media. Enjoy!
And here's episode 8 end card.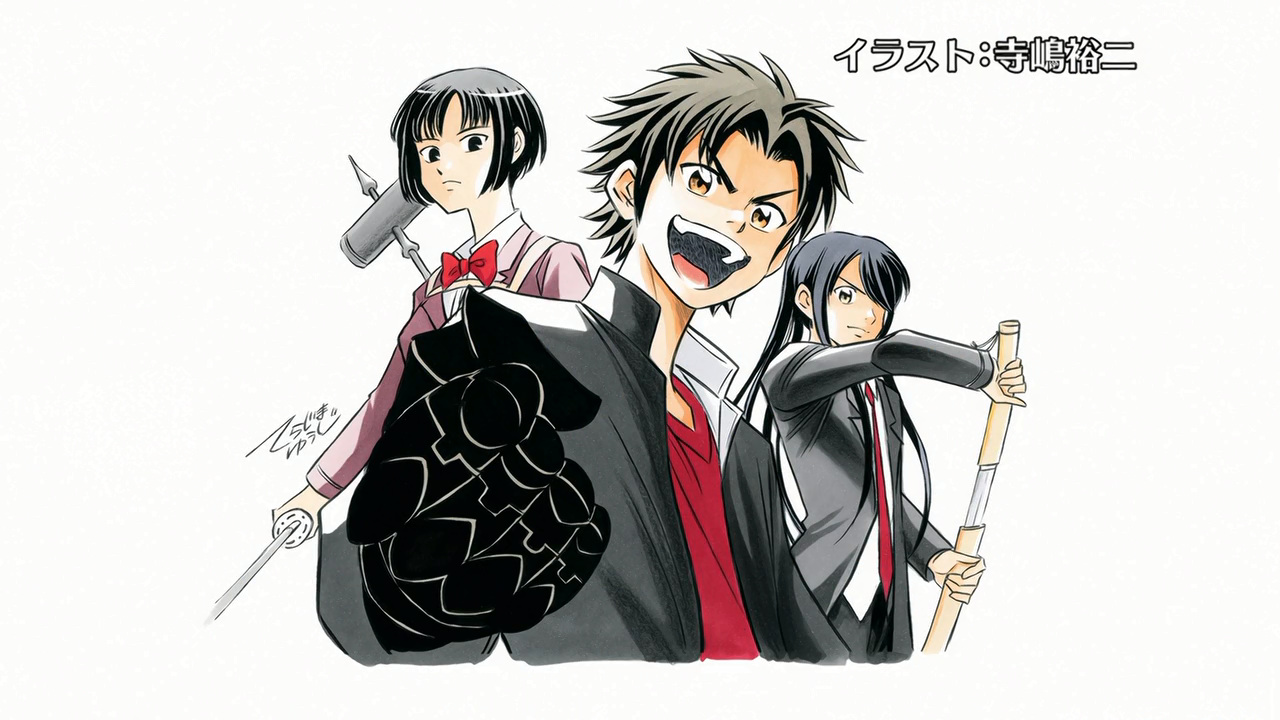 WebMs:
Click here for the WebM album.
There's more, UQ Holder, in the works here! Check back every week for more.