Hold the anesthesia.
A single bad tooth has landed us inside a dentist office, though there is a consolation prize to all this. We're being treated by the bountiful Yua Aneha. Now, there's only one way to get us to stay still for the operation. Though we may be strapped in, we got the prize in the end. Anyhow, the pain will be worth the pleasure. Enjoy a heavenly view from above!
End Card: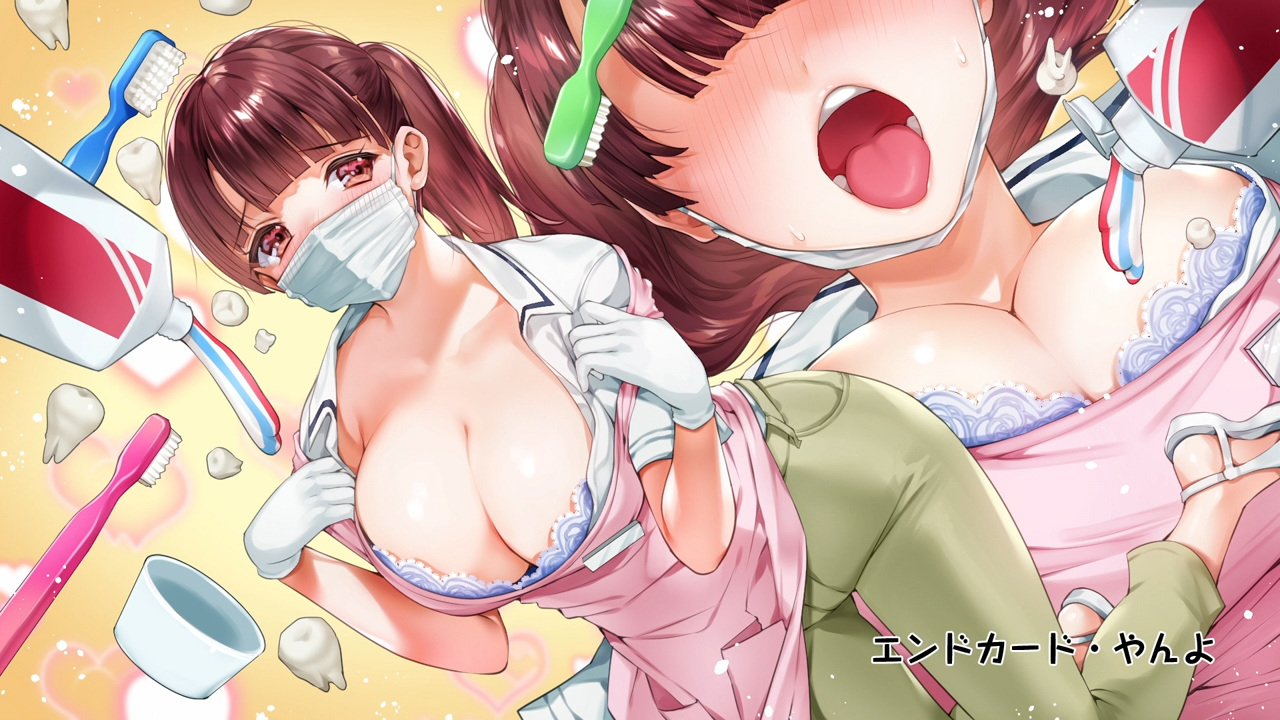 Video:
They always accept in the end. With that in mind, look forward to three more.