Things couldn't possibly get worse, right?
After learning what Kyuubey had done to her body, Sayaka was devastated. No longer feeling fit to face the world, she secluded herself within her room. However, Kyouko won't allow her an easy day off. She's dragged her out of bed, though not for a fight. Once they arrived at an abandoned church, Kyouko began explaining why she had brought her there. The building they were standing in used to be a lively place, yet that all began and ended due to Kyouko's wish. Not only did she ruin this church, her wish caused the death of her own family. In exchange for a life of battle, Kyouko wished for others to seriously listen to her father's sermons. Prior to her wish, her father's words got him excommunicated from the church. Now, in Kyouko's eyes, she didn't see a single issue with what her father was preaching. He may have been slightly different from others, but he simply wanted to make the world a better place. Despite the brief happiness Kyouko's wish brought into their lives, it all shattered the day her father figured out what was going on. Shortly after learning the truth, he took the lives of his family and himself. With Kyouko left on her own, she swore to never use magic for others again. Although Sayaka felt sympathy towards Kyouko's story, she can not follow Kyouko's advice. Up to that moment, she did not regret her wish. Healing Kyosuke and saving others is the responsibility of those with power.
The following day, Sayaka was able to pick herself up enough for school. Though she's not the only student making a return. Well on his way to a full recovery, Kyosuke is officially back on scene. While this brought a smile to Sayaka's face, it would soon lead her to tears. Once school was let out for the day, Hitomi pulled her aside for a heart-to-heart conversation. No longer wishing to lie to herself, Hitomi was prepared to reveal her feelings for Kyosuke. Still, she values their friendship first. She'll give Sayaka a chance to confess first, though she'll only give one day's time to decide. That night, Sayaka broke down before heading out on patrol with Madoka. With the way her body is currently, she could never ask Kyosuke to hold her. Even as Madoka comforted her, Sayaka admitted to regretting her wish for a single moment. If only she didn't save Hitomi, then maybe things wouldn't have turned out this way. Nonetheless, the night was still young. After finding a witch, Sayaka dove at it without a care in the world. Unable to stand and watch from afar, Kyouko attempted to intervene. However, Sayaka has come to understand what Kyuubey did to her body and soul. It doesn't matter how much damage she takes, she can fight and win being as reckless as possible. Anyhow, never say never. Enjoy living with regret!
End Card: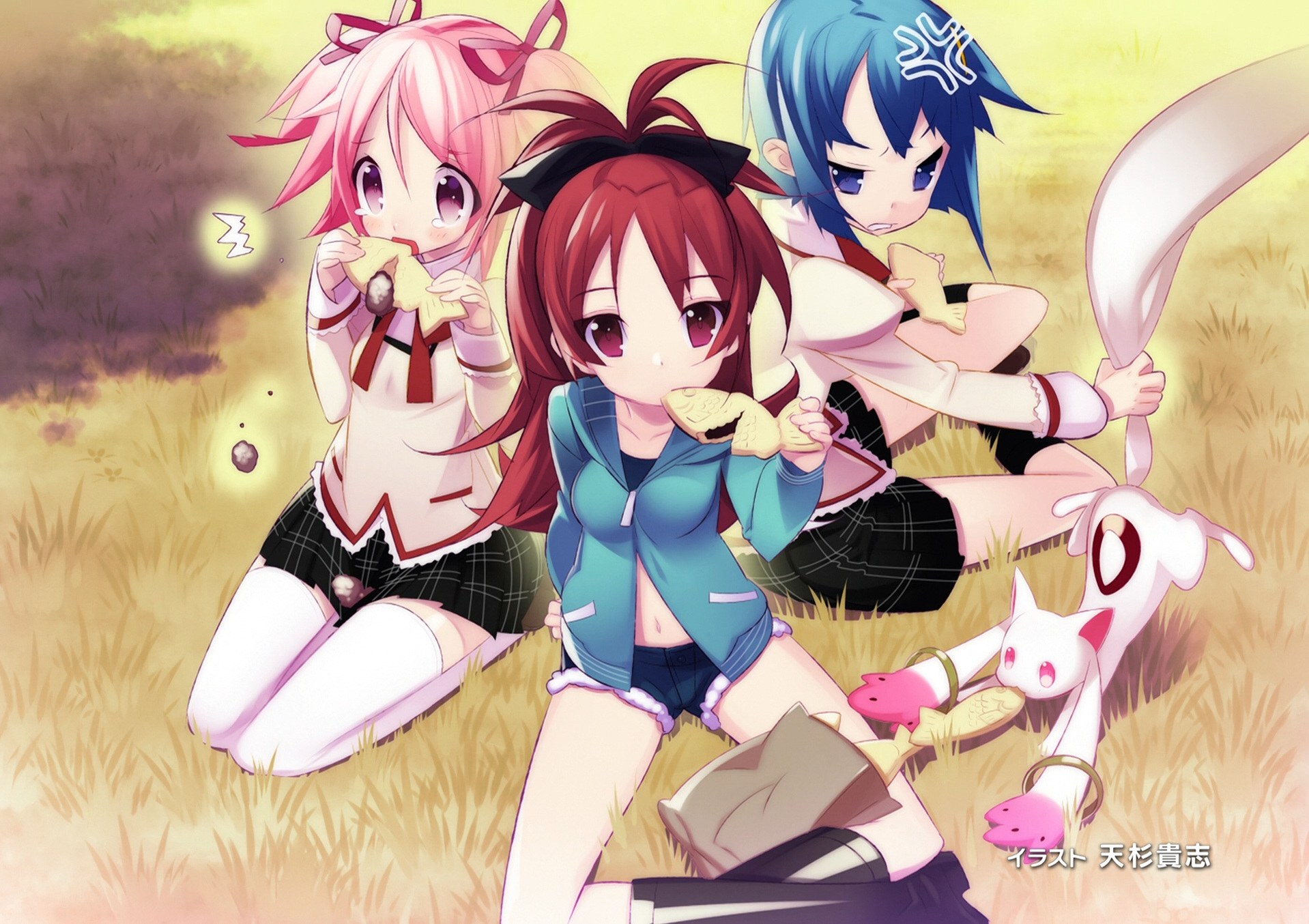 Videos:
She's losing it! There's no turning back now, so join us for another one next Friday.