She's growing up?
Unable to play for the day, Chiyo decides to invite Cacao over for a sleepover. This is an opportunity Cacao won't pass up, though there's a slight problem. Chocola and Vanilla have grown very attached to her. Ever since being adopted into the family, they've spent every night together. Still, they'll help grant Cacao's wish of a sleepover with Chiyo. One night can't hurt, right? While they never stopped thinking about her, she returned in one piece the following day. However, she came back with a strange behavior. As soon as she got home, Cacao secluded herself within a cardboard box. All attempts to get her out ended in failure. Those around Chocola and Vanilla believed she may be going through a rebellious phase, though it was much simpler than that. Right as the twins were about to force her out, she revealed what was going on. In order to thank Chocola and Vanilla for all they've done, she poured her heart out drawing them a picture. Although it may not be much, it meant the world to Chocola and Vanilla. They can once more sleep easy at night.
As one should expect, this was merely another episode in life. Nothing too big happening here, but catgirls always make for a nice bonus. Moreover, we've only got one more episode to go. I wouldn't expect anything too big, though I'm they'll give us a pleasant sendoff. Anyhow, she still has plenty of growing to do. Enjoy the gift from Cacao!
End Card: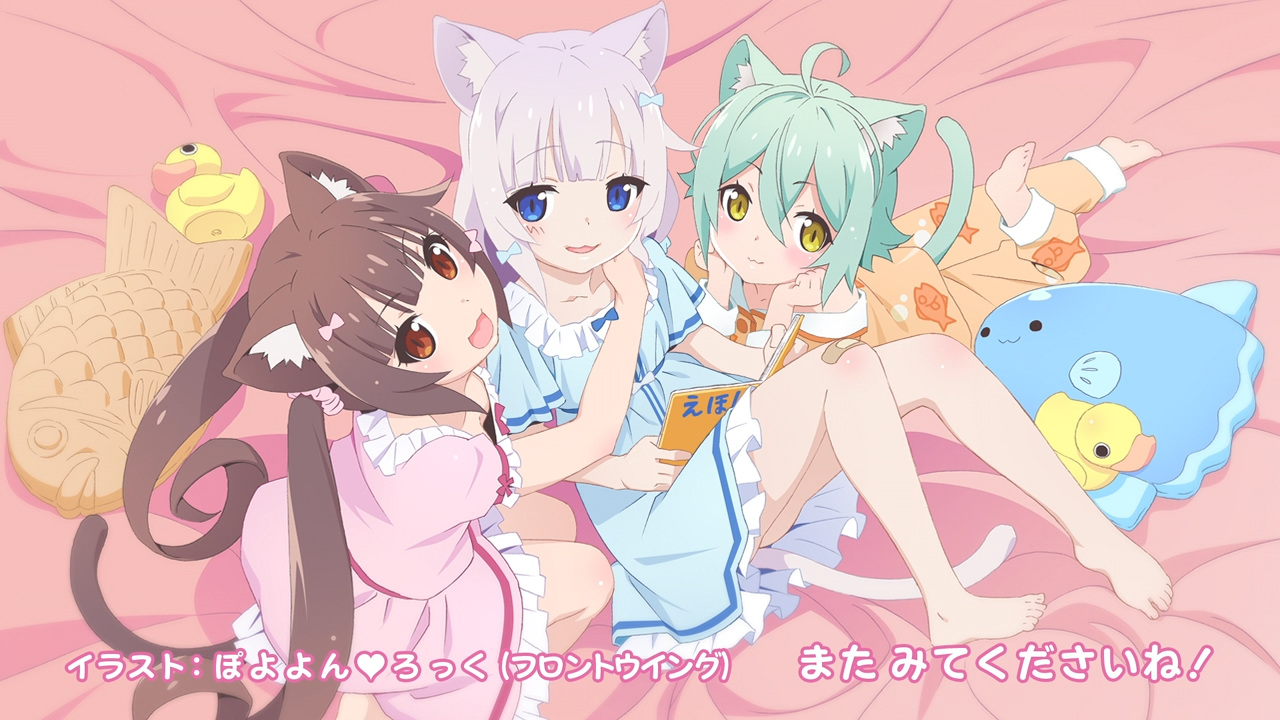 WebMs:
Click here for 11th webm collection.
Our happy shiny days are coming to an end. Join us for the conclusion next Thursday.