It's no longer just a dream.
Ever since they were young, Cinnamon and Maple have been close. While that fact hasn't changed as they've grown, Maple has forgotten her childhood dream. Fortunately, a much needed reminder was given by Cinnamon. Maple's dream of becoming a musician is alive once more, though her initial way of pursuing this dream raised flags. Once the cat was out of the bag, those around Maple rallied to her aid. Still, she doesn't want everything handed to her. In order to begin her career, she'll need a guitar, and that can be won through a local competition. In the days that followed, Maple trained her heart out. Unfortunately, on the big day her nerves took over. Unsure of what to do, she ran away from everyone. However, Cinnamon is never far behind. This time she'll remind Maple of a different past memory. When Cinnamon was adopted into the Minaduki family, Maple was the first one to reach out to her. Since that day, Cinnamon desired to return that favor. That time has come, and Maple can't decline her. Her competition didn't stand a chance after that.
As great as a victory is, there's a bit of a problem here. We don't actually get to see Maple perform. It simply fades to white as soon as she begins. The ending portion should have been her performance, but we're given somewhat of a consolation prize. A new ending just for Cinnamon and Maple is on display below. Anyhow, which cat will get an episode next time? Enjoy the vocals!
ED:
End Card: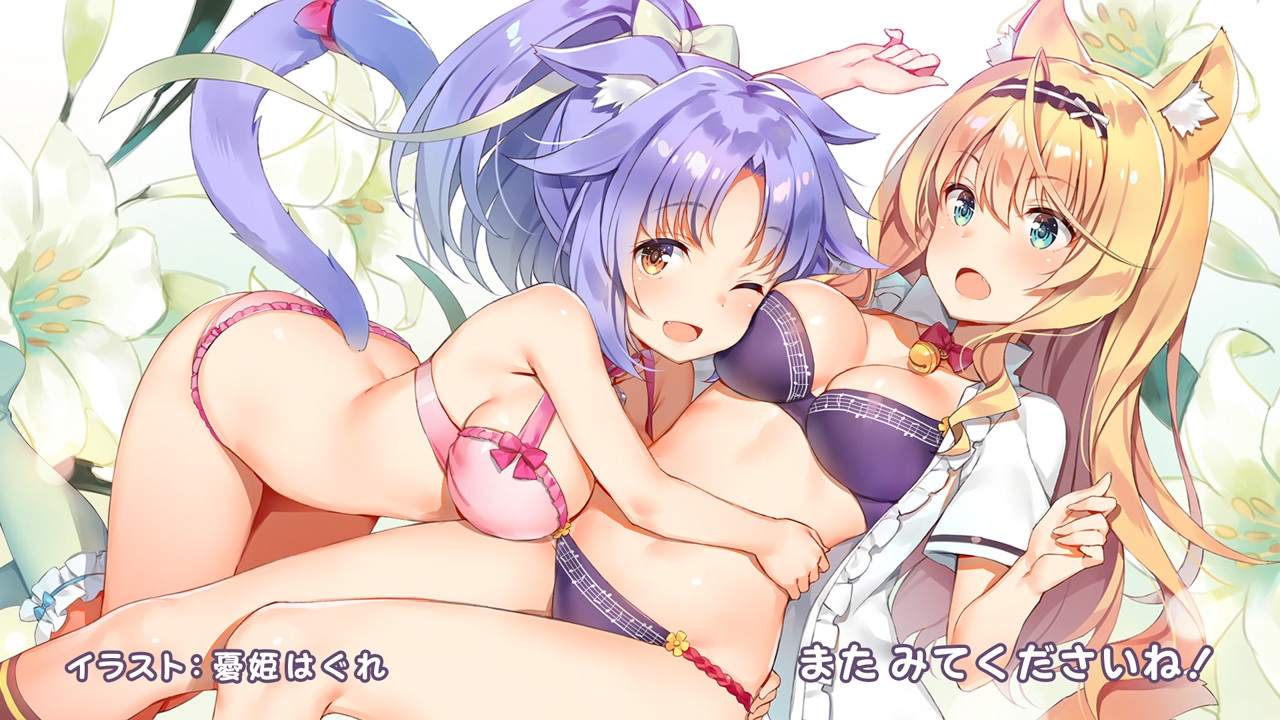 WebMs:
Click here for the 9th webm collection.
Hard work paid off this time. Join us for another one next Thursday.