Let's make a friend!
Kashou just hasn't been himself lately. Fearing something may be going wrong with the bakery, Chocola and Vanilla believed they could be in financial trouble. While Kashou's immediate concerns were far simpler than they realized, an ad campaign to bring in customers was underway. Spreading the word was a success, though everyone forgot to keep an eye on Cocao. Wishing to help out with the ad campaign, Cocao went out on her own. Unfortunately, after handing out all her business cards, she couldn't find her way back home. Without any direction to go on, Cocao eventually bumped into someone willing to help her. Upon finding out Cocao was a lost kitten, Chiyo led Cocao all over the town. As their search for Cocao's home progressed, they had an unexpected encounter with crows. Running away was all they could do, until Chiyo was cornered. It was at this moment Cocao took the offensive. Once the crows were all chased off, Chiyo and Cocao formally became friends. During their hug to seal the deal, the clue Chiyo needed to return Cocao home fell out of her hat. She still had one card left on her. Right before work was over for the day, Cocao was back in her rightful place, although she'll never forget the friend she made on this fateful day.
If you're concerned for the future of the bakery, well rest easy. They're doing better than ever after the ad campaign. However, they were never hurting for money. Kashou was simply struggling to come up with a new cake for summer. Anyhow, here's to another episode in life. Enjoy a solo adventure out on the town with Cocao!
End Card: Here's to another fine end card.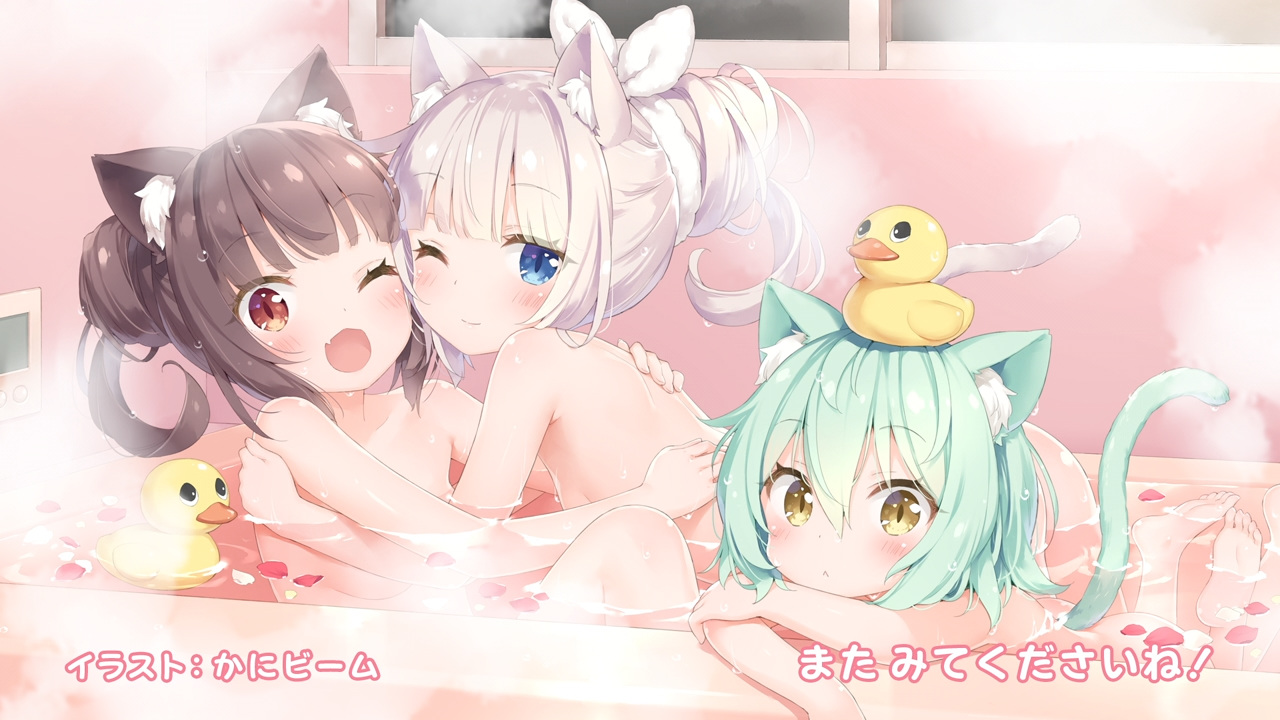 WebMs:
Click here for the 5th webm collection.
They'll never know. Another adventure in life awaits next Thursday.