Do the rumors ever end in Kamihama City?
Among the handful of rumors Iroha has come to learn about, there was none that spoke of individuals suddenly disappearing. However, there may be one that could help her reunite with Ui. If she's able to find Seance Shrine, then seeing a lost loved one even from death might be possible. Still, investigating this rumor will require a specialist. Sent to meet the self-proclaimed strongest Magical Girl, Yui Tsuruno is always fired up to help out. Before heading out together, Yui contacts an old partner for backup. She's started to become quite the familiar face, though she's still not happy to see Iroha. Fortunately, Yachiyo has already begun a heavy investigation into the rumor surrounding Seance Shrine. Iroha isn't the only one seeking to take advantage to this rumor. Nonetheless, finding Seance Shrine is easier said than done. As they tour each shrine around the city, Yachiyo tells them the history behind this rumor. Unfortunately, they end their search back where they started, Mizuna Shrine. While the names may not match up, the key to this rumor was time. Upon returning to Mizuna Shrine at night, Iroha and Yachiyo's prayers were answered. The individuals they were seeking stood before them, although is this too good to be true?
We've been given a glimpse of Ui, yet who's the other girl? While details are limited, she does have a name. A name that holds weight out of Yachiyo's mouth, Mifuyu. It would seem chasing this rumor was more personal than she initially led on. Moreover, the small Kyubey made its third appearance. While Yachiyo took note of it, they don't seem to question its sudden arrival or disappearance. There's gotta be more behind this specific Kyubey, right? Anyhow, we're left off on a cliffhanger. Enjoy searching for the lost ones!
End Card: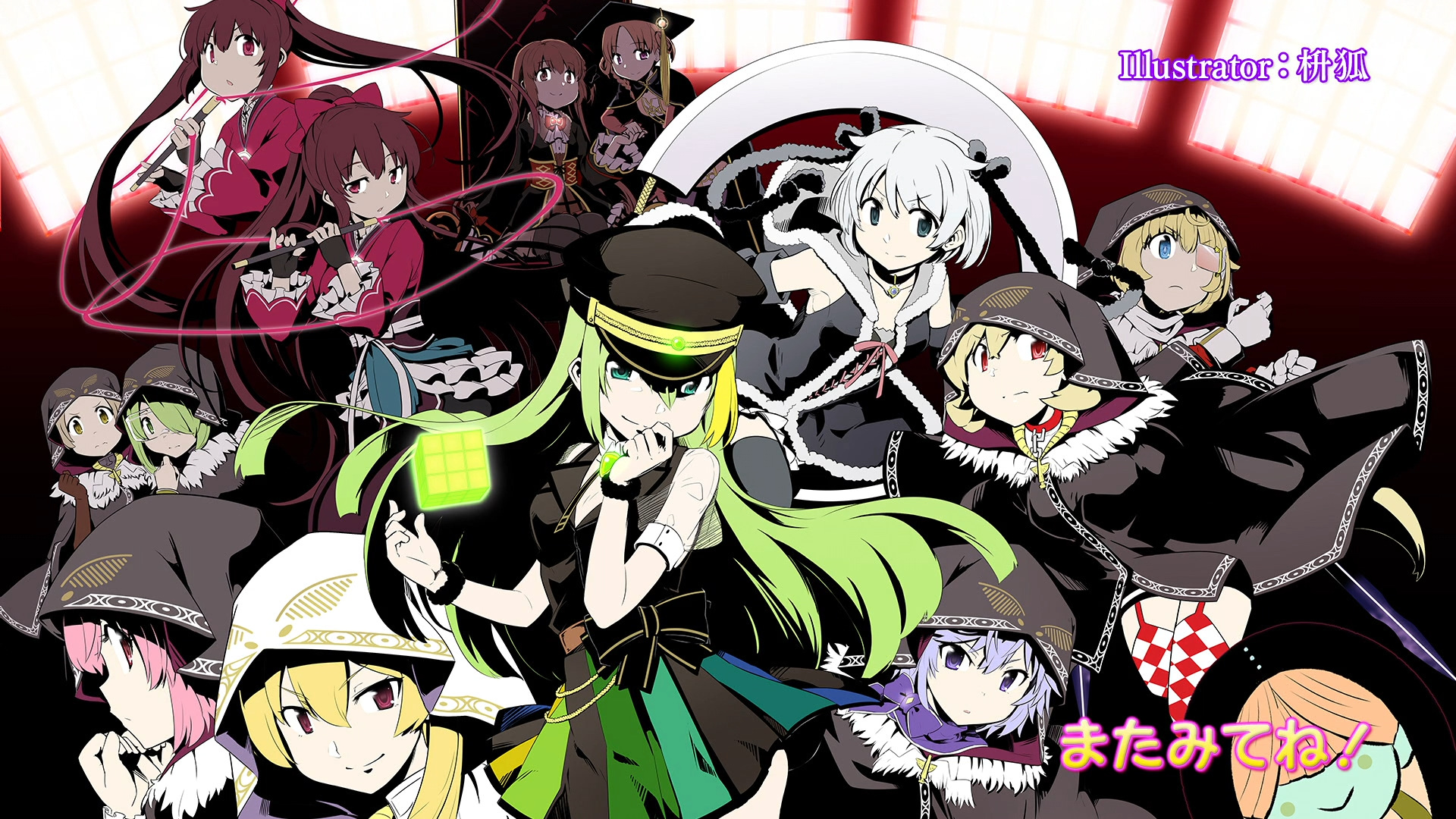 WebMs:
Click here for the 4th webm collection.
Is that really Ui? We'll find out that answer next Sunday.