She'll be okay, right?
They may have only spent a few hours together, but that was more than enough for Chocola. Their connection was established the moment they met. Even with those around Chocola reassuring her of the kitten's well being, she's only got one thing running through her mind. Meanwhile, the kitten in question was having a difficult time adjusting to her stay at the Minaduki manor. Shigure and the other catgirls did their best to shower her with attention, yet nothing worked. They believed a little alone time would be best, though that gave this kitten the perfect opportunity to run away. As news quickly traveled to La Soleil, Chocola could hardly contain herself. A search party was put together, although she was nowhere to be found. On the verge of giving up, Chocola returned to the place where they first met. Awaiting her there was the one she longed for. Likewise, the kitten was there waiting for Chocola. It is only by Chocola's side where she can feel comfortable. Still, one problem remained. Will Chocola's Master allow this kitten to stay with her? Well, after hearing Chocola's plea, Kashou couldn't say no. Moving forward, they'll never be apart again.
All's well that ends well. While our story inches along, I'd like to swap focus to the media for a moment. I've been hesitant to dish out a lot of early praise due to certain shows last season. Fortunately, Nekopara appears to be consistent throughout. This was never going to be a difficult one to animate, but you never know these days. Even the simplest of shows have struggled from the get-go. Here's hoping Felix Film keeps it cute from start to finish. Anyhow, how long can this kitten remain without a name? Enjoy housing another catgirl!
End Card: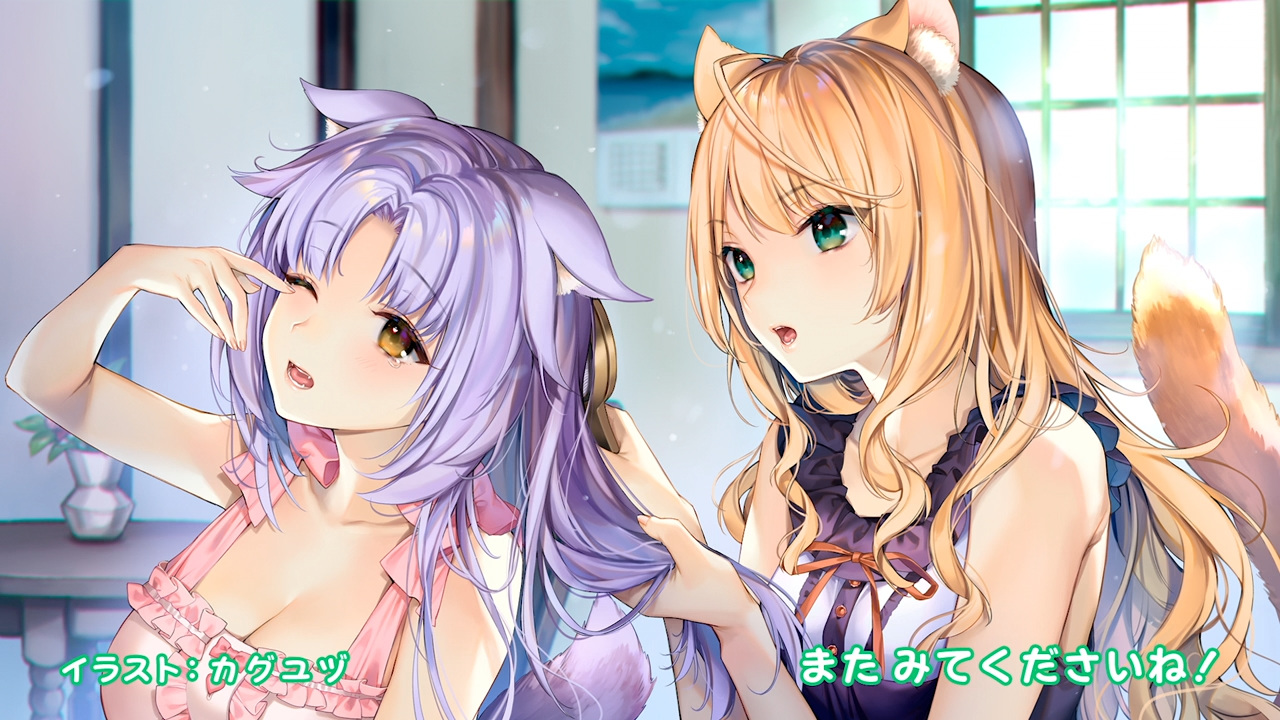 WebMs:
Click here for the 3rd webm collection.
She's in the bag. We've got another kitten under the roof, so where do we go from here? Find out next Thursday!