Who's the lost kitten?
Convinced the stray that followed her home was just like her as a kitten, Chocola attempts to hide her. However, it was only a matter of time before someone caught on. While Vanilla instantly understood where her sister was coming from, they can't hide this from their Master. He'll surely understand too, right? Unfortunately, taking in another catgirl is something Kashou can not do. Between running the bakery and caring for Chocola and Vanilla, his hands are filled. There's also the fact that this kitten can't confirm or deny if she's lost. If she has a owner, then they must return her home soon. Until these matters are straighten out, Shigure shall watch over the kitten. This may of not been the ideal outcome Chocola was looking for, but at least the kitten is in good hands with Shigure. She's an expert when it comes to catgirls, after all.
Not too much took place during this episode, but if you're in it for the catgirls, then you won't be disappointed. They're always looking on point. Moreover, even if our new found catgirl is in friendly company, Chocola remains worried about her. She's all too familiar with the situation. It's not easy being out in the world alone, then suddenly adjusting to a new environment. Let's hope all goes well for our newest neko. Anyhow, she'll have to speak up at some point. Enjoy the new home!
OP:
Episode 2:
While this frame is censored, I wouldn't hold my breath for the blu-rays delivering.
End Card: This is lewder than anything the anime will show. Hopefully we're in store for more great end cards.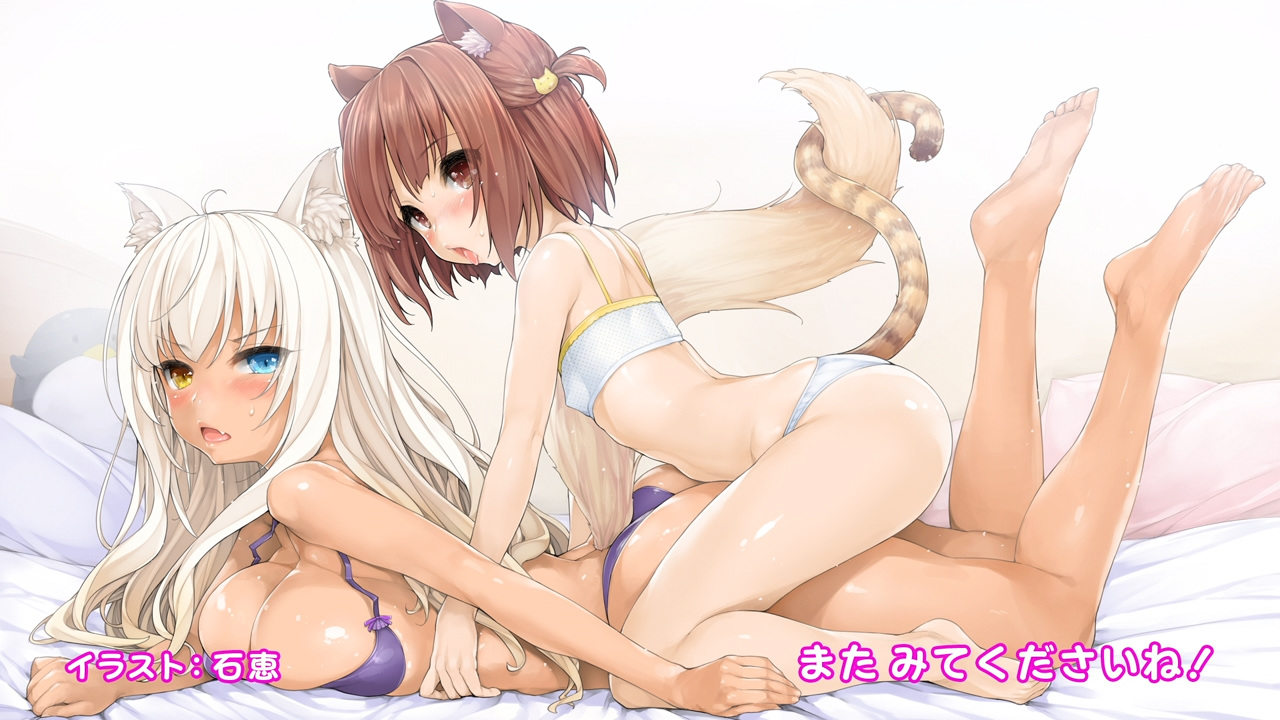 WebMs:
Click here for the 2nd webm collection.
Master or master-less? We'll find out next Thursday.