You remember the promise, right?
During a recent outing, we run into our childhood friend, Moka Aoshima. Since graduating high school, we had gone our separate ways. However, that's changed during the past 6 months. Our chance encounter has led to many outings together. Every time Moka wishes to perform in the park, we're always there to support her. She appreciates what we've been doing, and it shall be rewarded. An invitation to her place is where we'll end the night, though only to reminisce about old times. Moka hasn't forgotten the promise we made all those years ago.
This isn't your typical childhood promise. The promise between Moka and us is to fulfill our dreams. Her dream is to become a successful musician, and ours is to become a writer. Additionally, our first big hit will have Moka as the heroine. Unfortunately, neither of us have made a breakout. It's never easy getting out there. Nonetheless, Moka intends to never give up, and we'll be behind her 100% of the way. Moreover, this is the final heroine we'll be covering for One Room. Unlike the other two, I predict we're in for a solid ending with Moka. It may get a little rough in the middle, though. Anyhow, anyone know how to write a novel?. Enjoy reuniting with your childhood friend!
ED: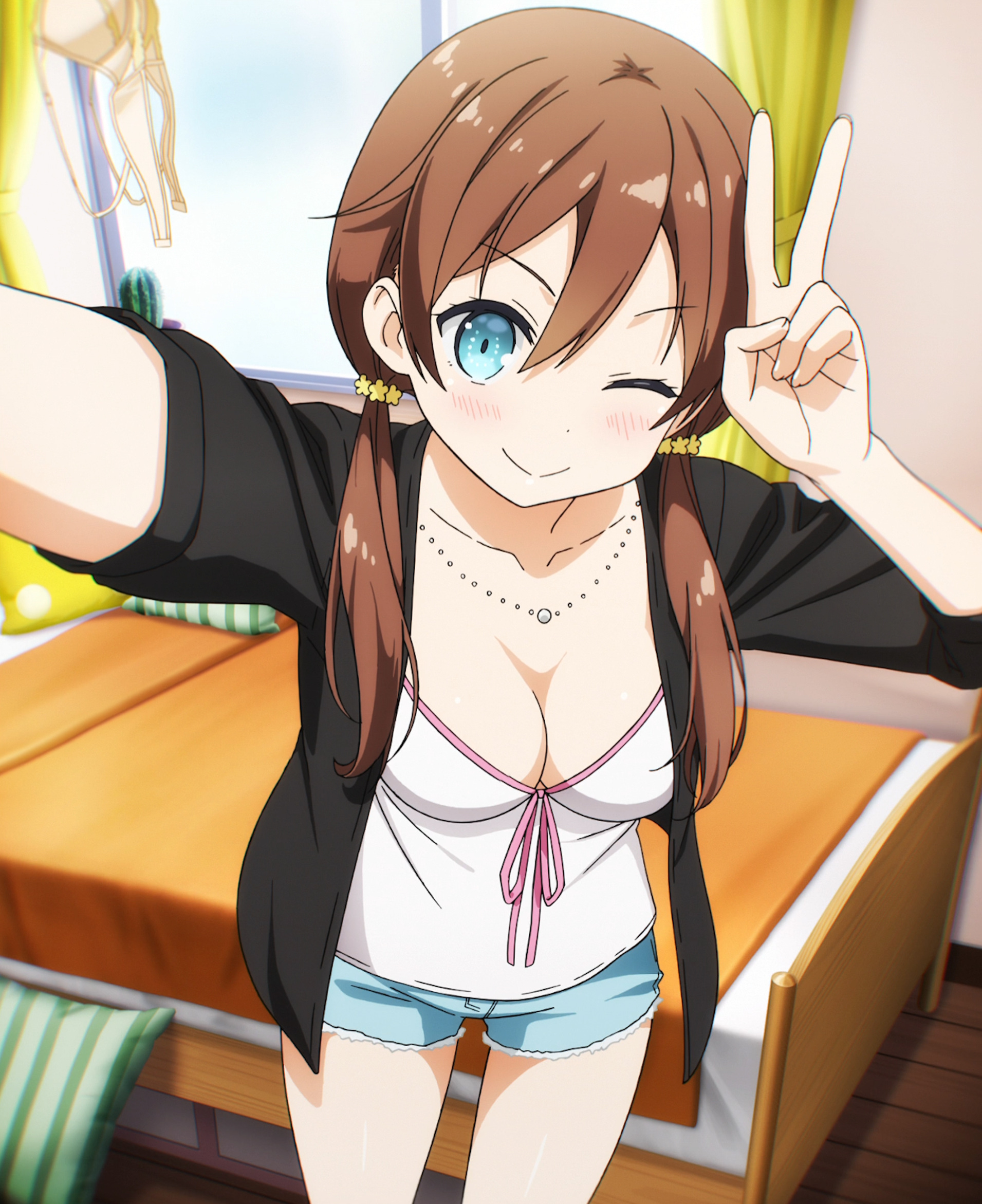 WebMs:
Click here for the 9th webm collection.
We've made a promise to never give up. Now, let's see if it lasts.