It's always a fun day with Mashiro.
The job hunt is still not going so great, but Mashiro is keeping positive. During her free time she continues to show off her athletic ability, though she is not able to compete. So, how about coaching? She may have no clue how to teach, however as long as she can inspire her students it could go well. Moreover, Mashiro wants to know why we're so kind to her. Well, isn't that obvious. She's a blast to be around. Mashiro in turn also enjoys the fun presence we bring along. Our days together have only gotten better one after the other.
Those eyes don't lie. Our time with Mashiro may be short, yet we're now able to get her heart racing. Hopefully this push in the right direction helps her out, though. She's got the determination to make it far out there. Now all she needs is just the chance. Anyhow, ready to snap her beauty? Enjoy the leotard!
ED: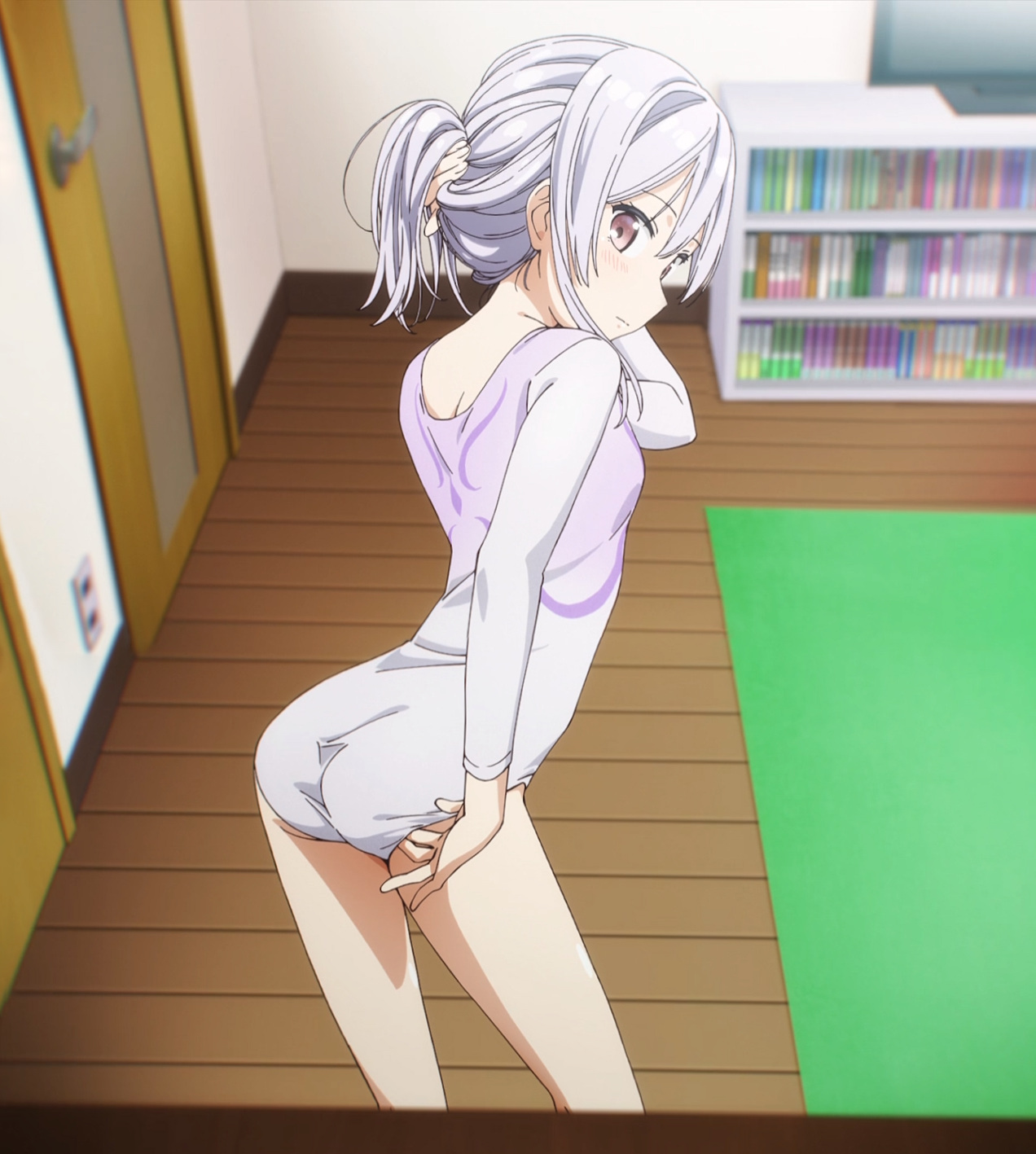 WebMs:
Click here for the WebM album.
We've only got one more episode to go, but I've got a good feeling about it. Join us in the room once more here at, Anime Solution!