This is it!
Asta is back up on his feet. Using the last bit of her magic, Kahono was able to heal Asta in time. However, the beast known as despair stands unscathed. In spite of such a fearsome opponent, Asta only has one ability to combat him. His ability to never give up will be the weapon to take on Vetto. Showing such courageous determination has rallied two more members to Asta's side. Vanessa and Finral have arrived just in time. These three will now combine the efforts of magic and anti-magic to take on a demon. While never attempted before, Asta must place his full trust in his seniors. As they swing him across the battlefield, he will be their instrument of destruction.
We're coming up towards the end here, so just know that this is the beginning of the final fight. These three Bulls are taking on one of the most powerful villains, yet they do not falter. Vetto's despair isn't quite everything, after all. Moreover, during this episode they gave Vanessa an anime original fight. She did have to fight one of the lackeys in the manga, but the action was never shown. Still, never thought I'd see someone wielding mosquito magic. Anyhow, ready to take on despair once more? Enjoy the service magic!
Petit Clover: Today we learn about the best type of magic.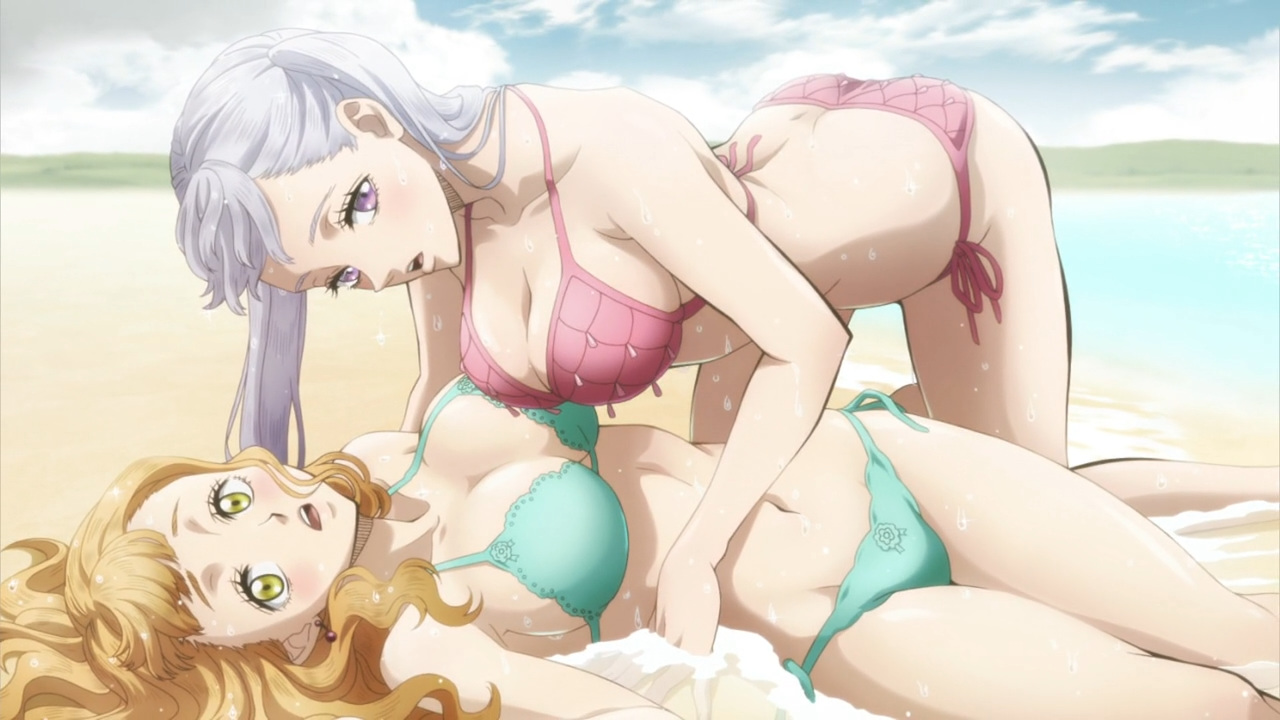 WebMs:
Click here for the WebM album.
Hope has been restored, but will they last? Find out next week here at, Anime Solution!