The pride of the immortals are on the line!
Episode 9 begins with the reintroduction of an old character and the introduction of a new one. If you're a fan of the prequel then you'll quickly recognize the old women. It's none other than, Ayaka Yukihiro. The class president is still kicking it. She has also brought along her granddaughter, Mizore Yukihiro. Mizore, is quick to make her present known and what she's after. Tota, is the target and after a quick fight she falls head over heels for him. Suddenly all the girls are looking at Tota with interest. However, lines are drawn between human and immortal girls. In order to settle a victor, Ikkuu, brings up a legend of the inn. If a boy and girl are in the hot springs together and she scrubs his back 50 times they become closer. Well, that sent our 5 girls into the fray. Yet, the winner in the end is, Yukihime. Lastly, we end with a big reveal. Tota, hasn't lost his memories or parents. He's a clone of his grandfather and was created 2 years ago.
If you're a bit lost where the sudden harem aspect came from, well just go with it. They are skipping a lot with the anime adaptation. The reveal towards the end is also very off, but again just accept it. Anyhow, only 3 more episodes remain. Let's all just hope for the best. Enjoy today's media!
Swell end card, Karin-senpai!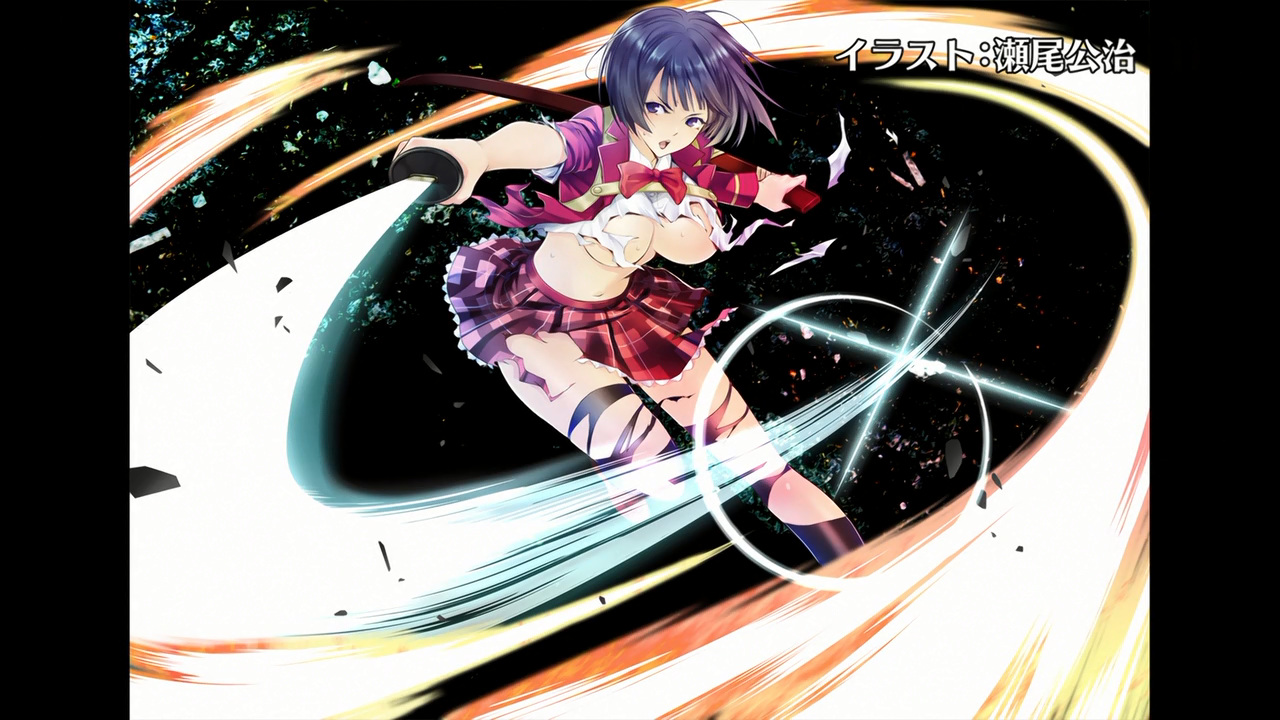 WebMs:
Click here for the WebM album.
Action is coming! Big things are to come next time on, UQ Holder! Don't miss out and catch the latest here at, Anime Solution.