My cute little accountant couldn't possibly be this lewd!
Episode 4 is split into two very different stories. First off we have your typical anime Valentine shenanigans. Expect a bit of teasing, some drinking, exchanging of chocolate, and jealousy. However, the gangs good time does get interrupted. A certain novelist is way over deadline time and his editor is not happy one bit. The second half of the episode is where things begin to take an interesting turn. Our MC is meeting an accountant to help with his taxes. This introduces the viewer to, Ashley. Ashley, seems innocent at first, but she is quite mischievous with her work. Itsuki's little sister fetish is spilled out nice and brightly for her. Furthermore, the last piece of the episode is where things get wild. Ashley, come back for another visit and this time Haruto is the target. Get ready for some of the greatest seductive role play yet. Maid service galore!
I gotta hand it to them, 11/10. Yes, I'm a bit biased here. I too share Haruto's love for maids. Ashley's performance was stellar and that one line, "Fuck me up, Master", sealed the deal. I loved this episode. So, if you're a fan of maids make sure to check this one out! Anyhow, enough of this. Let's get to that maid service. Enjoy!
Yeah, I'd put down that novel too.
Here's your feet serv…End card for the week.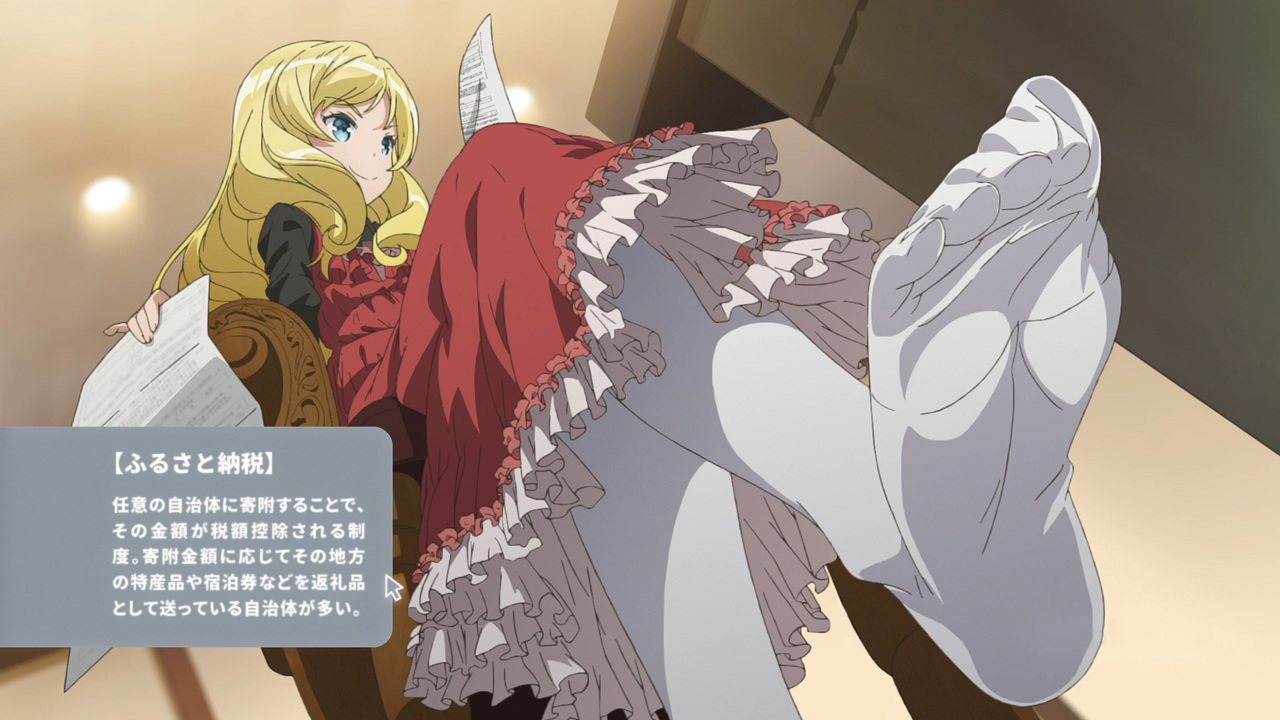 WebMs:
Click here for the WebM album.
Sunday is maid day! Come visit us every Sunday for more, Imouto sae Ireba Ii.