Death was merely a set back!
Although Ayame Omoi was more than willing to fulfill our desires, something about that girl wasn't quite right. Just as the deed was about to be completed, a warm sensation filled our body. It wasn't long before we realized our fate. Ayame may have granted us death, but she's ushered us into a world filled with beauty. Our begging days are about to take off in a new world.
There's likely very little in between for this type of show. You either loved or hated it. My stance on self-insert media is pretty clear at this point. You wouldn't be seeing so much of it here if I didn't absolutely love it. Nonetheless, a new world of beauties is waiting. Enjoy a bloody send-off!
End Card: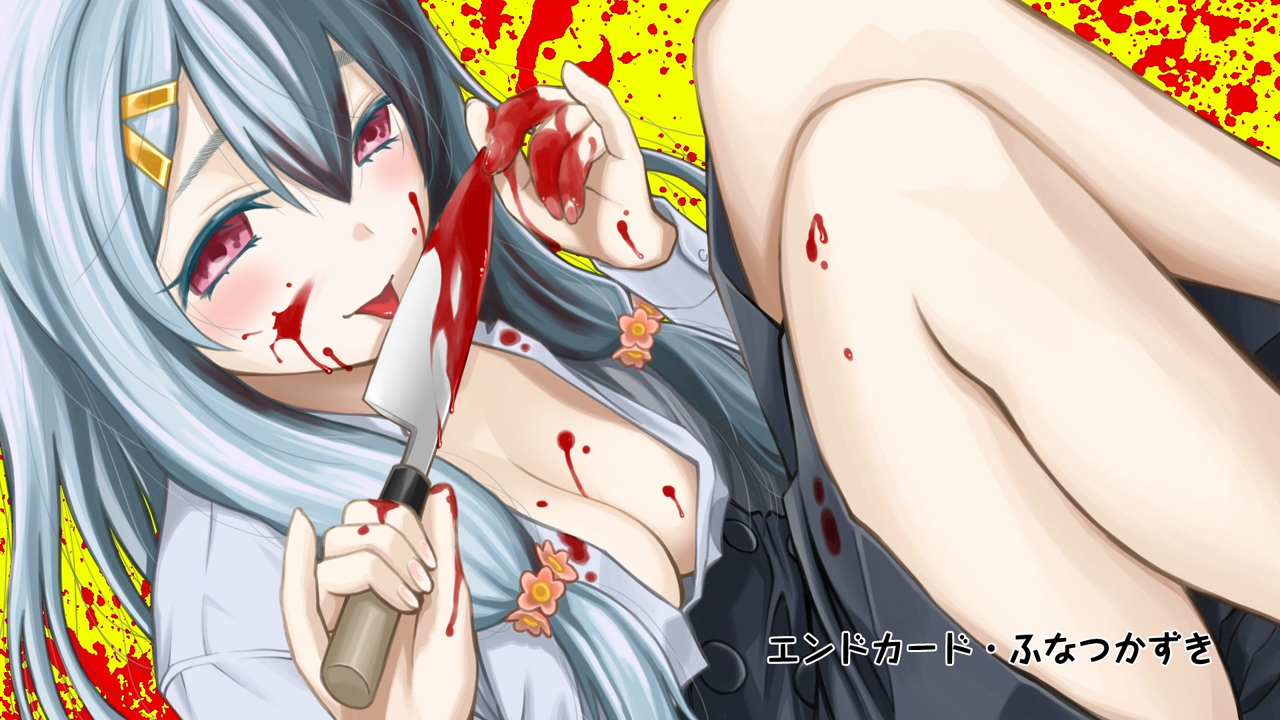 Videos:
The begging never ends. See you all in another life.