Round 2!
Back upon the school grounds, another scandalous relationship has been forming. The gentle giant, Rin, and the school's most beloved teacher, Mayu, are no strangers to one another. However, after learning what Kana and Ichirou were able to overcome, their gears have started to pick up pace. Still, what started as a simple lunch date began two unbelievable situations. A single trip had Mayu's panties drenched, then had them falling right before Rin. During that whole fiasco, Rin accidentally left his commuter pass behind. It will be left up to Mayu to return it, but by the time she caught up to him, they found themselves stuck in a packed train. Now, there are many possible scenarios that could take place here, although Rin will be a gentleman about it all. He won't allow anyone to see Mayu's wardrobe malfunction, yet his hands will be assisting in more than one way.
Our formal introductions to Mayu and Rin have really just started. These two have a history together that hasn't been shown yet. I'm positive over the next few episodes their relationship will be fleshed out, though not without several helpings of ridiculous positions. Anyhow, it's time to help Mayu out. Enjoy saving her from a world of embarrassment!
OP: The opening had some modifications to reflect the change in focus.
Episode 5:
ED: The ending may be one image, but now it's all about Mayu!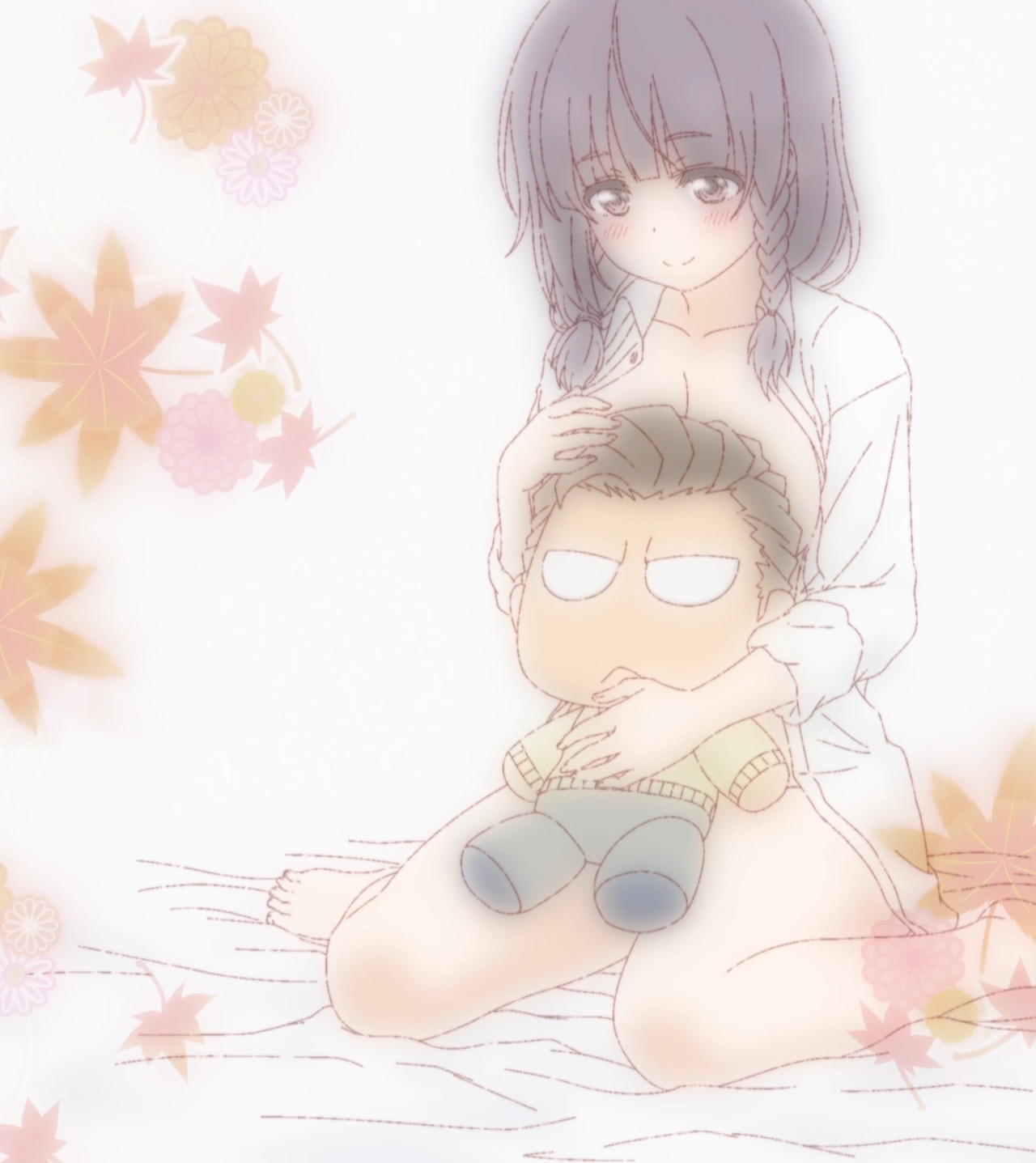 WebMs:
Click here for the 5th webm collection.
We've only just gotten started with this couple. Join us next week for even more lewd situations!