Editor-san, is on the hunt!
The deadline is coming sooner than later. Itsuki, has been putting off his work a bit too much at this point. His editor isn't pleased at all and some extreme measures are about to be enacted. As such he's captured twice. However, his 2nd capture forced him to work for 3 days straight. There's no getting out of his one. Yet, Itsuki, is having a serious case of writers block. A visit from, Haruto, was just the trick to get him going. Itsuki, remembers he refuses to lose to his fellow novelist and now the race to finish is on. Later on he's visited again by, Haruto, with gifts this time. These gifts are from his littler brother, the girls, and his fans. Seeing those gifts gave him the final push he needed. Times up, but Itsuki was able to mange it all just before the deadline was met. His 3 days of hard work would be justly rewarded afterwords. He's given a call by his Editor with great news. His novel is getting a manga adaptation!
This week episode is solely focused on, Itsuki. I know the girls are a focal point for a lot of fans, but work needs to be done too! Anyhow, another all around great episode of, Imouto sae Ireba Ii. It's' always a pleasure to work on this show each Sunday. Now, let's get to this week media. Enjoy!
End card time week 5!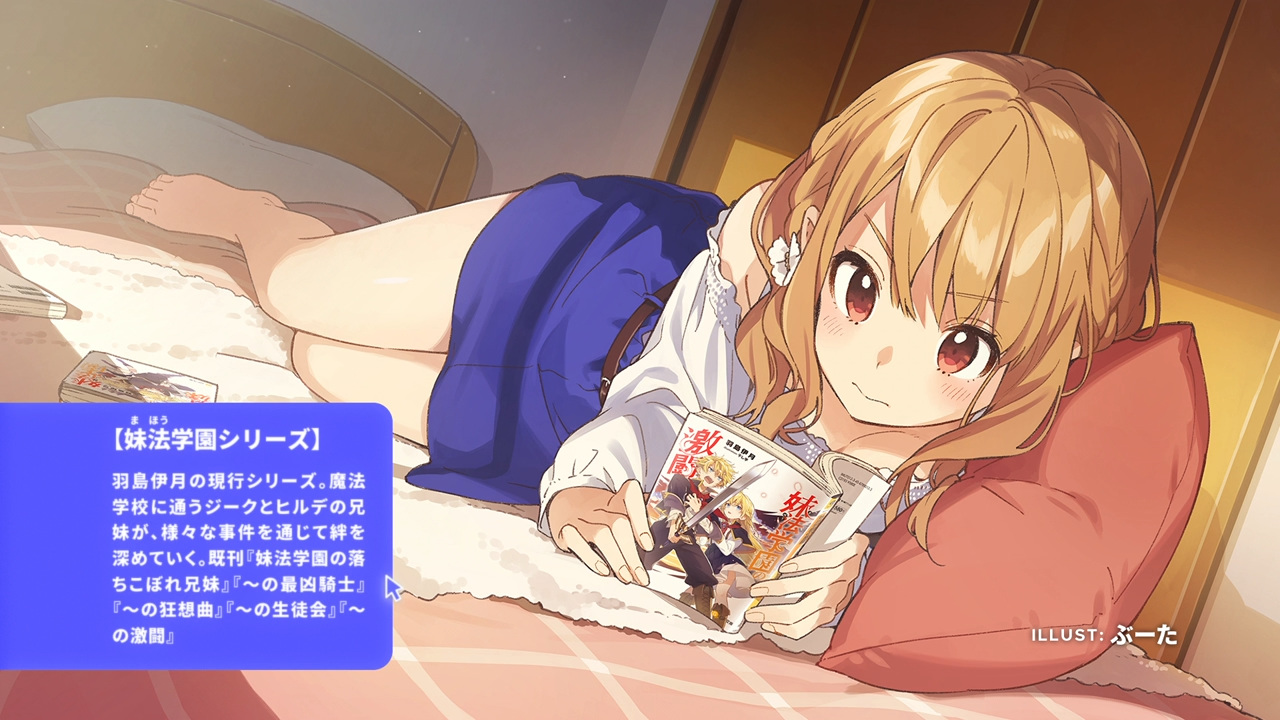 WebMs:
Click here for the WebM album.
A new novel is complete! Find out where we go from here next Sunday. Hopefully we get back to the little sisters!